About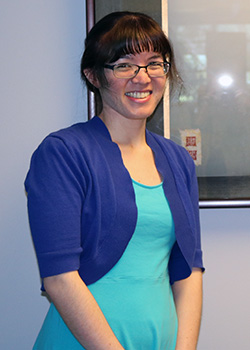 I'm a librarian and web developer with professional experience in information technology, reference, and circulation.
As the ILS & Discovery Services Librarian at Central Oregon Community College, I manage technology and web properties for Barber Library. My responsibilities include...
Developing the library's websites in OmniUpdate, LibGuides, and a Linux virtual private server
Training and supporting staff in the use of the Integrated Library System (Ex Libris Alma and Primo) and other software
Liaising with IT to purchase and troubleshoot specialized library technologies
Documenting library procedures and policies
At the college level, I participate in the Technology Advisory Committee and handle marketing for the Teaching Learning Center. I represent COCC in the Orbis Cascade Alliance through the Systems, Discovery and User Experience, and Resource Sharing and Fulfillment teams, and I'm currently serving as the chair of the Primo Customization Standing Group. In addition I provide reference services, advocate for Open Educational Resources, and teach Information Literacy sessions.
This portfolio contains selected web development and multimedia projects from recent years.