Web Projects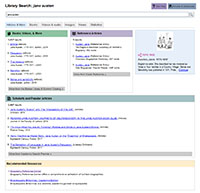 In 2018 I built a "bento box" federated search that queries several popular databases and displays the results by resource type. Additional features include autocomplete suggestions, a "Did You Mean" feature, and recommended resources for keywords based on Library of Congress subject headings.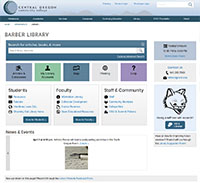 In 2017 I redesigned the Barber Library website in the college's new CMS, OmniUpdate. I conducted usability testing of the homepage with thirty-three students and presented the findings at Online Northwest 2018.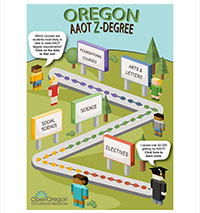 I worked with Open Oregon Educational Resources to build the Resources page that displays Google Form entries from instructors around the state. The additional Z-Degree page suggests open resources for high-enrollment courses that make up an AAOT degree.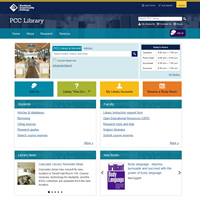 This responsive redesign of the Portland Community College Library website launched in June 2015. I developed the WordPress theme based on designs by the PCC Web Team. I also built several custom WordPress plugins, including a Library Hours plugin that utilizes the Google Calendar API, a New Arrivals plugin that pulls and displays titles from an Alma Analytics report, and an authentication plugin that uses CAS to protect pages meant for PCC users only.
Older Projects
Multimedia
Why do you come to Barber Library?
In 2019 I filmed interviews with students and staff at Barber Library and published a video to play at the February meeting of the COCC Board of Directors.
Library Tutorials
In 2018 I created a series of video tutorials about library services and policies. The videos are listed on the Library Tutorials page of the COCC Library website.
Research Experience for Undergraduates Promotional Video
In summer 2013 I filmed, edited, and subtitled a video to advertise the Indiana University Research Experience for Undergraduates (REU) Program in Animal Behavior.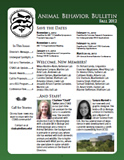 CISAB Newsletters
I designed, edited, and formatted the Fall 2012 and Spring 2013 Animal Behavior Bulletins using Adobe CS6 InDesign.