Web Projects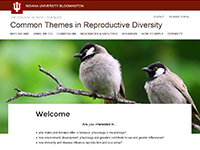 Common Themes in Reproductive Diversity (CTRD) is an NIH-funded fellowship for Indiana University graduate students and postdoctoral researchers. In May 2013 I redesigned the website at the request of Dr. Ellen Ketterson (archived here). In January 2017 I migrated the site to WordPress with a custom theme matching the new CISAB website designed by Indiana University staff, which was launched in November 2016.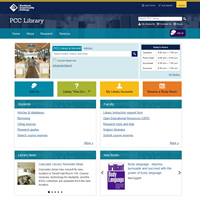 This responsive redesign of the Portland Community College Library website launched in June 2015. I developed the WordPress theme based on designs by the PCC Web Team. I also built several custom WordPress plugins, including a Library Hours plugin that utilizes the Google Calendar API, a New Arrivals plugin that pulls and displays titles from an Alma Analytics report, and an authentication plugin that uses CAS to protect pages meant for PCC users only.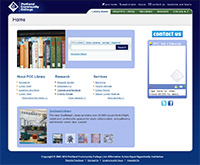 I managed the Portland Community College Library website through Drupal 7 until its redesign in WordPress. Below are some of the projects I completed between summers 2013 and 2015.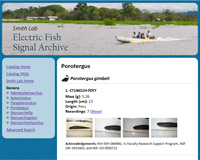 I worked with the staff of the Indiana University Scholarly Data Archive to create this catalog of electric fish recordings for Dr. G. Troy Smith in spring 2013. The PHP and MySQL-based catalog offers browsing and advanced search applications for downloading 40 GB worth of WAV files and photos.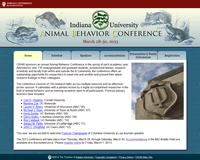 In December 2012 I developed this website for the Indiana University Animal Behavior Conference, which takes place in March each year. The "Schedule" section contains links to an online program, optimized for smartphones and tablets, as well as to alternative e-book formats.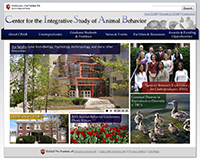 In Fall 2012 I joined the staff of the Center for the Integrative Study of Animal Behavior ("CISAB"). I restructured the website and launched this new design in November.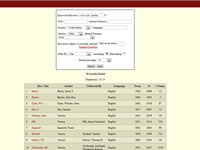 Until 2011, patrons and staff of the Lilly Library relied exclusively on Google to locate manuscripts. I implemented this new interface that allows users to search by full-text keyword, author, country, language, subject, year, and document format.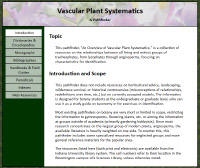 I published this pathfinder for my Reference course in Fall 2010, designed to help students in introductory botany find resources on the relationships between vascular plants.
Multimedia
Research Experience for Undergraduates Promotional Video
In June–July 2013, I filmed, edited, and subtitled the following high-definition (720p) video to advertise the Indiana University Research Experience for Undergraduates (REU) Program in Animal Behavior.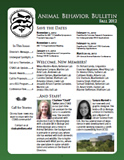 CISAB Newsletters
I designed, edited, and formatted the Fall 2012 and Spring 2013 Animal Behavior Bulletins using Adobe CS6 InDesign.