Web Projects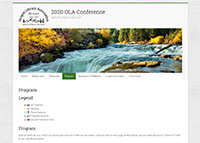 I set up a hosted server with WordPress for the Oregon Library Association (OLA) and built the 2020 conference website. I customized the Conference Scheduler plugin to display the online program as a free alternative to Sched.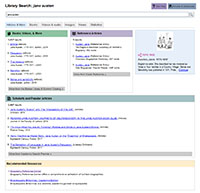 In 2018 I built a "bento box" federated search that queries several popular databases and displays the results by resource type. Additional features include autocomplete suggestions, a "Did You Mean" feature, and recommended resources for keywords based on Library of Congress subject headings.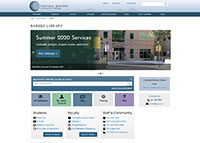 In 2017 I redesigned the Barber Library website in the college's new CMS, OmniUpdate. I conducted usability testing of the homepage with thirty-three students and presented the findings at Online Northwest 2018.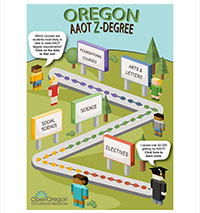 I built a WordPress plugin for the Open Oregon Resources page that displays Google Form entries of OER adoptions from instructors around the state. The additional Z-Degree page suggests open resources for high-enrollment courses that make up an AAOT degree, and the My Z-Degree application helps colleges construct their own zero-textbook-cost degree pathways.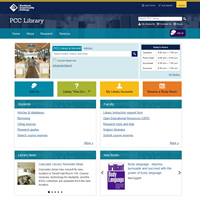 This responsive redesign of the Portland Community College Library website launched in June 2015. I developed the WordPress theme based on designs by the PCC Web Team. I also built several custom WordPress plugins, including a Library Hours plugin that utilizes the Google Calendar API, a New Arrivals plugin that pulls and displays titles from an Alma Analytics report, and an authentication plugin that uses CAS to protect pages meant for PCC users only.
Applications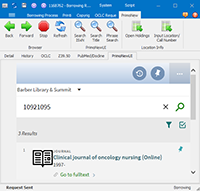 I updated Bill Jones's Primo addon for ILLiad to work with the New UI. Written in Lua, the addon performs automated searches by ISXN or title for an interlibrary loan request, and users can import local holdings information back into the request form. Settings accommodate both Primo VE and Back Office installations.
Multimedia
Virtual Library Tour
In summer 2020, I took spherical photographs of COCC Barber Library and used the H5P WordPress plugin to build a virtual tour of the building.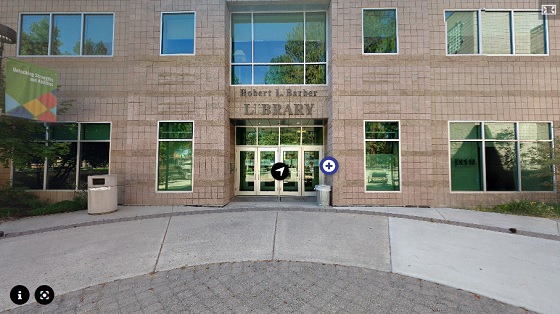 Children's Literature and Equity Resource Center (CLERC) at COCC Barber Library
I filmed, edited, and narrated a video showcasing CLERC to show at the Oregon Library Association 2020 conference.
Library Tutorials
In 2018 I created a series of video tutorials about library services and policies. The videos are listed on the Library Tutorials page of the COCC Library website.